Terminal Nation / Kruelty: The Ruination Of Imperialism Split LP
Stream The Ruination Of Imperialism by TERMINAL NATION / KRUELTY HERE.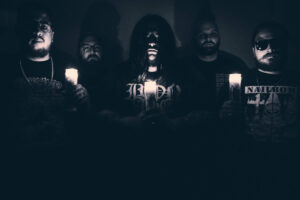 The second split release of the year from 20 Buck Spin, The Ruination Of Imperialism sees the return of TERMINAL NATION for the first time since the crushing Holocene Extinction LP released in the bleak pandemic Summer of 2020. Joining them on the split is Japan's ultra-heavy kingpins KRUELTY, fresh off tour dates in both the US and Europe after releasing the furious A Dying Truth and Immortal Nightmare in 2020.
Reinforcing the fact of being one of the heaviest bands on the planet, TERMINAL NATION offers three new tracks on the A-side, declaring all-out war on the imperial masters pulling the world's strings. With the darkness of death metal and Bolt Thrower's tank march matched with the ferocious power of the hardcore breakdown, the songs are teeming with a nation's rage on the brink of boiling over into full blown chaos.
KRUELTY has similarly found the sweet spot where hardcore meets old-school steamrolling death and doom metal. Their two B-side tracks "Suppression" and "Under Your Pressure" reveal some of the band's most punishing, structure-leveling riffs and bloodied beatdowns to date.
TERMINAL NATION's three tracks were recorded by Jason Tedford and mixed by Ryan Bram, while KRUELTY's two songs were recorded by Ryuhi Inari and mixed by Taylor Young. The record was mastered by Brad Boatright at Audiosiege and completed with cover Art by Wyrmwalk.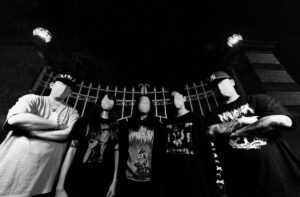 Additionally, each vocalist also appears with guest vocals on a track from the other, with Tatami of KRUELTY appearing on TERMINAL NATION's "Sacrificial Capital" and Stan of TERMINAL NATION appearing on KRUELTY's "Under Your Pressure." Heaviest split of 2022? Easily. Fans of Xibalba, Bolt Thrower, All Out War, Bulldoze, Disgrace, and Nails, this is a must-hear record.
20 Buck Spin today surprise-drops TERMINAL NATION / KRUELTY's The Ruination Of Imperialism digitally and on tape, streaming in its entirety at Bandcamp HERE and YouTube HERE.
The vinyl version will be released on July 15th. Find preorder options at the 20 Buck Spin webshop HERE and Bandcamp HERE. A CD version is coming out on KRUELTY guitarist Zuma's Dead Sky Recordings. 20 Buck Spin has also issued a cassette version of TERMINAL NATION's Holocene Extinction available HERE.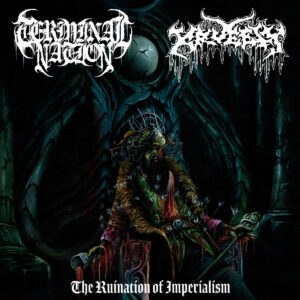 The Ruination Of Imperialism Track Listing:
TERMINAL NATION – Curators Of Brutality
TERMINAL NATION – Sacrificial Capital
TERMINAL NATION – Embalmed Crucifix
KRUELTY – Suppression
KRUELTY – Under Your Pressure
Both TERMINAL NATION and KRUELTY are working on new LPs for release in 2023. Stand by for additional updates on both bands to post over the weeks ahead.
TERMINAL NATION:
Chase D – drums
Stan – vocals
Tommy – guitar, vocals
Dalton – guitar
Chase T – bass
KRUELTY:
Zuma – guitar
Seina – bass
Tatami – vocals
Mani – drums
Ken – guitar
https://terminalnationhc.bandcamp.com
https://www.instagram.com/terminalnation
https://twitter.com/terminalnation
https://kruelty666.bandcamp.com
https://www.instagram.com/krueltyjphc
https://twitter.com/krueltyjphc
https://www.20buckspin.com
https://listen.20buckspin.com
https://www.facebook.com/20buckspin
https://twitter.com/20buckspinlabel
https://www.instagram.com/20buckspinlabel